Pennsbury Athletic Association has a long history of developing top notch softball athletes.  Known for Fastpitch Softball since 1976, Pennsbury has catered to this growing women's sport by holding to a commitment to superior instruction, continued player development, and opportunities to learn from coaches at the highest levels.
Beyond our first class facilities exist a philosophy that the lessons taught through this team sport can manifest into future leaders in our community. The dedication of volunteers across all of the softball programs sanctioned by PAA has added to the historical success and point the way toward future success.
The Pennsbury Travel Teams: 
The select Travel Team softball program (the Gems) offer multiple age group experiences for Fastpitch softball played at a highly competitive level.  The history of these teams extends over a forty year period.  The teams are created each August after a series of tryouts.  The coaches often have no ties to the roster players.  The teams have training, practice, and game/tournament activities planned year round.  Fees are required to cover various off season practices and a range of local tournament participation. In addition, the fields at the Fred Allan Softball Complex are routinely employed for practices, games, scrimmages, and home-sponsored tournaments.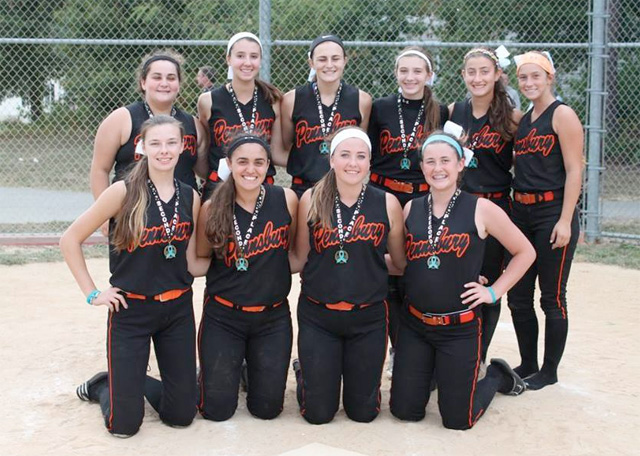 Many softball organizations host tournaments and offer camps – but only few have the capability, capacity, competence, and credibility to host tournaments and offer instructional camps like Pennsbury Softball. In addition to the annual NFCA Classic Skills Camp Pennsbury holds the rare distinction of also hosting the NFCA's Northeast Academic Softball Camp. With almost 40 years experience the Pennsbury Invitational Tournament draws over 100 high level travel clubs every June.
Whether you are a collegiate coach, recruiter, travel club player or parent, or just the young softball fan watching the "older girls" play the game – it is an inspiring sight to witness the gathering annually of those passionate and proficient in the sport.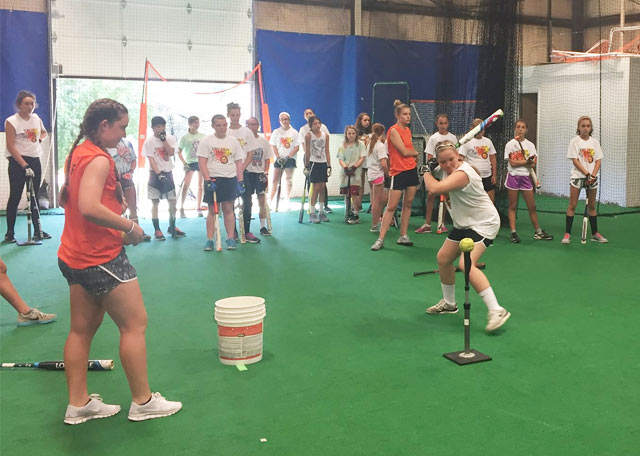 Experienced and Professional Softball Instructors (including former collegiate coaches) and expanded camp staff will engage youth campers of various age and development levels to increase technical and tactical aspects of this sport. Each day will feature age and skill-level appropriate fun drills in a competitive environment.
There will be emphasis on group and individual skill development in general and for specific skill positions in particular. Separate Hitting, Catching, and Pitching Instructors will be on staff representing Travel/Club teams, High School teams, and from local College teams. Game-like situations will be used to help increase softball awareness and how team and individual strategies are employed.