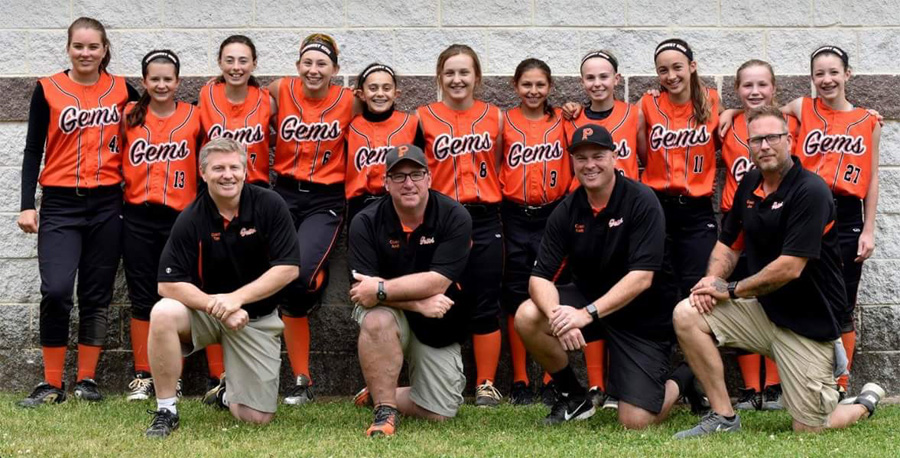 Head Coach:

Andy Mahony
Coaches:

Joe Sesar
Keith Freiband
Tim Hawkes

PENNSBURY GEMS 14U – TRYOUT SCHEDULE
PENNSBURY GEMS 14U – TRYOUT SCHEDULE
The 14U Pennsbury Gems are coming off a very successful 12U season with an overall record of 53-23-1 in PONY and USSSA Tournament play with two tournament championships (USSSA 12U Fall Extravaganza and USSSA 14U Memorial Day Madness).   We will be holding open tryouts on the days and times listed below for the 2017-2018 season. All positions are open to competition. We're looking for players with a 2004 birthdate, as we will compete as a First-Year 14U team.
If interested in joining one of the premier fastpitch organizations in the area, please follow this link https://goo.gl/forms/C9mRCfvU0KLFBFtk1 and complete the Google Docs registration form.
Tryouts will be held at:
Fred Allen Softball Complex
Oxford Valley Road
Yardley, PA 19067
Tryout Dates and Times are as follows:
Tuesday, 7/18/17 – 6:00 – 8:00
Thursday, 7/20/17 –  6:00 – 8:00
Saturday, 8/5/17 – 1:00 – 4:00
Private Tryouts will be considered and can be scheduled.
If you are interested or have any questions please contact:
Andy Mahony
Pennsbury Gems 14u Head Coach
215-801-7317
jnamahony@gmail.com
Thank you for your interest in the Pennsbury Gems Organization. For more information, please visit our Facebook page at  https://www.facebook.com/PennsburySoftball/
PHOTO GALLERY: